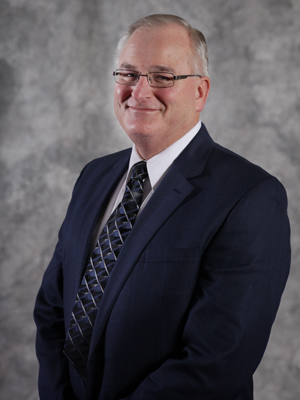 Richard E. Reno, CPA
Principal | Belleville, IL
Areas of Expertise
Audit & Assurance
Accounting Services
Tax Planning & Preparation
Financial Advisory
Specialty Industries
Small Businesses
Unions
Construction Companies
Non-Profit Agencies
Wholesalers
Professional Service Firms
Governmental Entities
Education & Certifications
B.S.B.A., Accounting, Southern Illinois University Edwardsville, 1982
Certified Public Accountant (CPA), 1985
Rick began his career in public accounting in 1982 and is now a Principal in Scheffel Boyle's Belleville office. He serves a variety of clients, including non-profit organizations, local government bodies, construction contractors, and many more.
Rick decided to go into public accounting after admiring family members who had worked in the field. He enjoys assisting clients with their tax and financial accounting needs because he can help make a sometimes challenging processing much less frustrating for them. Throughout his career, he has assisted many clients who experienced an unpleasant event in their life find financial stability and continue on in a positive direction. He enjoys being that trusted resource for people when they need him most.
Rick grew up in Swansea, Illinois and still lives in town with his wife, Janet. In his spare time, he enjoys golfing because he says, unlike some people, he finds it relaxing rather than frustrating. He also dabbles in antique vehicles and mechanical clocks as hobbies. Rick enjoys being at Scheffel Boyle because he says "there's no 'I' in team." and his colleagues provide an enjoyable, collaborative atmosphere that continually improves the quality of service he is able to offer his clients.
Community Involvement, Past & Present
Greater Belleville Chamber of Commerce, Member
St. Clair County West Rotary Club, Past President
The Shrine Our Lady of the Snows, Administrative Committee
Church Finance Council, Member
Professional Organizations
American Institute of Certified Public Accountants (AICPA)
Illinois CPA Society (ILCPAS)