The Financial Partner Your Business Needs
We have a deep understanding of the issues privately owned businesses face, because we're one too. We work with small businesses across multiple industries and help them overcome the challenges, especially in our turbulent economic environment. We can help your business make the smart financial decisions you need to grow.
We work with our business clients to ensure that the financial side of their business is sound, accurate, and working in their best interest. This frees them up to focus on their products or services, serving their customers, and building a stronger business.
Scheffel Boyle Accounting Services for Privately-Owned Businesses
Succession Planning
Accounting & Outsourcing
Financial Advisory
Audit & Assurance
Federal & State Tax Planning & Preparation
Buy-Sell Agreements
Developing Retirement Plan Agreements
Benefit Plan Auditing & Structuring
Payroll, A/R, and A/P
Estate Planning
Business Valuations
Audit & Review of Financial Statements
General Ledger Maintenance
Cash Flow Analysis
Payroll and Tax Adjustments
Additional Industries We Advise
Construction
Agribusiness
Financial Institutions
Non-profit Organizations
Healthcare Providers
Automobile Dealers
Retail Stores
Manufacturers
Newspapers and Printers
Transportation Companies
Physician and Dental Offices
Professional Service Firms
Real Estate Investors
Recreational Facilities
Restaurants
Wholesale Distributors
And many more…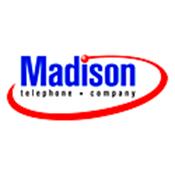 "Madison Telephone Company and its affiliates have grown significantly over the past few years. The Principals and staff at Scheffel really know our business and provide services that address our unique challenges to help us reach our goals. They are an extended part of our organization and we know that they are with us every step of the way!"