Decades of Accounting Experience for Banks, Thrifts, and Credit Unions.
We have a thorough understanding of the obstacles and challenges banks and other financial institutions face. We understand the special regulatory standards your industry is held against, and we know the ins and outs of keeping your organization compliant.
Our professionals will work with you, your organization, and Board of Directors to help provide a solid resolution to all of your financial, business, and regulatory needs. Because of our inside knowledge of banking operations, we provide objective guidance and a trusted liaison with state and federal regulators.
In addition to our own financial expertise, we are a member of the BDO Alliance USA Financial Institutions Industry Group. This means you will have direct access to a national network of firms and sophisticated professionals who focus on financial institutions. Through this association, our team also receives specialized training and educational materials for your industry, which means we bring nationwide expertise to your front door.
Scheffel Boyle Financial Institution Accounting Services
Financial Audits
Accounting Services
Directors'/Supervisory Exams
Benefit Plan Audits
Completion of Federal & State Tax Returns
Agreed Upon Procedures
Merger & Acquisition Consulting
Business Succession Planning
Retirement Planning
Internal Audit Assistance
Operational Reviews of Internal Controls
General Consulting
Meet the Financial Institutions Accounting Leadership Team
Brian A. Otten
CPA | Principal
Belleville, IL
Sarah L. Smith
CPA | MSA | Manager
Alton, IL
Financial Institutions Memberships & Associations
What Our Financial Institution Clients Say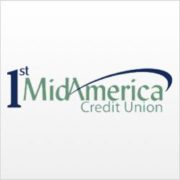 "The accounting and consulting services we have received from Scheffel Boyle have surpassed the credit union's expectations. Their staff is very professional and easy to work with. I can count on Scheffel Boyle to support us in meeting our accounting needs. I have worked with The Scheffel Companies for 30+ years and would recommend them to any organization needing an accounting and consulting firm."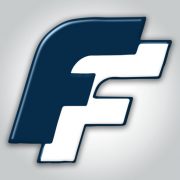 "We have engaged Scheffel Boyle to perform our audit and tax return preparation for the past 15 years.  The Scheffel Boyle team has continuously proven to stay ahead of the game in advising us on accounting issues related to the financial institution industry as well as sound tax planning advice.  We have recently partnered with them for some compliance areas and look forward to them helping us streamline our processes while expanding our product lines.  It is great to have a larger size firm's resources at your disposal, but continue to work with the same team year after year, and at a competitive rate also!"