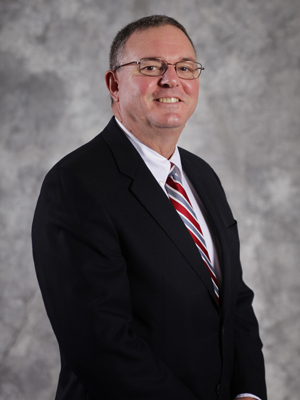 Dennis E. Ulrich, CPA
Managing Principal | Edwardsville, IL
Areas of Expertise
Audit & Assurance
Accounting Practices
Tax Planning & Preparation
Business Succession Planning
Estate & Retirement Planning
Mergers & Acquisitions
Business Consulting
Specialty Industries
Construction Companies
Agribusiness
Transportation Industry
Professional Service Firms
Wholesale Distributors
Education & Certifications
B.S.B.A., Accounting, Southern Illinois University Edwardsville, 1976
Certified Public Accountant (CPA), 1979
Dennis first joined the Scheffel Boyle team in 1977 and currently serves as Managing Principal of the firm. He is also a senior leader on Scheffel Boyle's Construction, Agribusiness, and Financial Institutions service niches. Dennis is a trusted, key advisor to numerous business owners and executives in our local area, and even across the U.S. His business acumen and professional knowledge stretches over multiple industries and he is a valuable tool for his coworkers and the entire Scheffel Boyle family of clients.
Dennis grew up in New Douglas, IL and still lives in town with his wife, Rene. In addition to his work at Scheffel Boyle, he has also owned and operated his own grain farm for over 40 years.
Dennis comes to work every day because he truly enjoys seeing his clients succeed. Some of Dennis' clients have been with him for decades because they see the value and dedication he brings to the table. He does more than merely provide a service for his clients. He becomes an integral part of their team and works side-by-side with them to help them reach their goals. It's important to Dennis that his work benefits not only Scheffel Boyle clients, but also his fellow coworkers. He is passionate about helping young professionals in the accounting field succeed and develop a promising career within Scheffel Boyle.
Community Involvement, Past & Present
Ed/Glen Chamber of Commerce, Member
Goshen Rotary, Member
Leadership Council of Southwestern Illinois, Member
Specialty Industries
American Institute of Certified Public Accountants (AICPA)
Illinois CPA Society (ILCPAS), Past President-Southern Illinois Chapter
Equipment Dealers Association, Member
Grain & Feed Association of Illinois, Member
BDO Alliance USA Construction Industry Group, Member
Southern Illinois Builders Association (SIBA)
Association of General Contractors (AGC), Missouri & Illinois Chapters