During most of the year the accountants of Scheffel & Company, PC are working at their desks identifying solutions to their client's tax and audit questions, but recently they could be found out in the communities where their offices are located volunteering through the employee-driven Scheffel Shares initiative.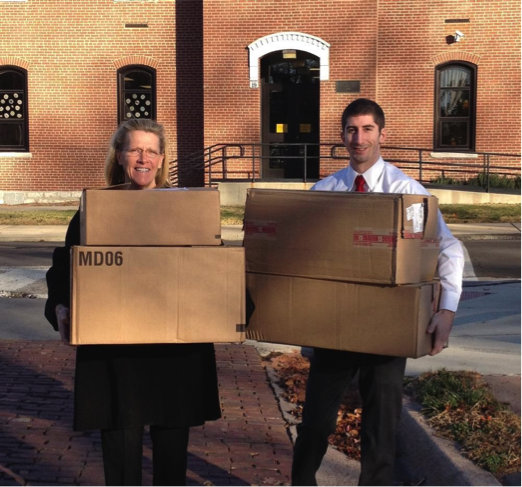 "Giving back to the many communities where we work is the right thing to do." said Managing Principal Dennis Ulrich of Scheffel & Company, PC. "We live here, we do business here and we have the responsibility of helping our local neighborhoods. Having a dedicated Scheffel Shares initiative not only provides for our community but gives us another chance to work together as a team."
In Edwardsville the staff planned a neighborhood clothing drive for a local elementary school. They canvased the area around their office leaving flyers and returning the following week to pick up the donations of children's clothing. Once collected, the Scheffel staff generously matched with their own donations of clothes and money.
The Jerseyville and Carrollton offices sponsored a Blood Drive for the American Red Cross. Scheffel staff volunteered by calling prior donors to inform them of the upcoming blood drive, setting up appointments, signing donors into the drive, working the canteen, and giving blood themselves.  Forty-eight people donated and forty-three productive units of blood were collected.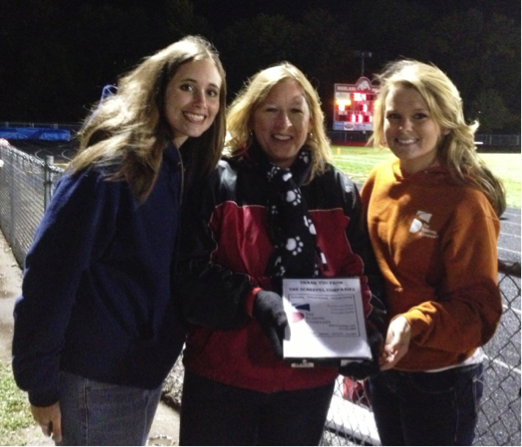 Playing off the rivalry of Highland and Triad's High School football teams, the employees of the Highland Scheffel & Company, PC location set up a booth to collect hats, gloves and non-perishable items for the Highland Area Christian Service Ministry Food Pantry. All donors were entered into a contest to win a Kindle Fire HD.  The persistent rain did not dampen the spirits of the Scheffel employees and a van full of donations was delivered to the food pantry.
Dolls, Matchbox cars and Barbies could be seen around the Alton location as they joined forces with the U. S. Marine Corps Reserve Toys for Tots Program. Alton employees distributed flyers, collected toys and created a drop off for toys to be distributed to children in the Alton area. The event was a huge success with the Marines picking up over seventy toys.
https://scheffelboyle.com/wp-content/uploads/2018/06/scheffelshares2.png
447
522
jordan@bonniburns.com
https://scheffelboyle.com/wp-content/uploads/2022/06/Transparent-Logo-5.png
jordan@bonniburns.com
2013-01-02 09:35:18
2018-07-31 10:44:09
Scheffel Participates in Community Days of Service through Scheffel Shares Initiative